Привет,
Имам една "апликация", която идея е просто да отваря сайта (той е с добра mobile version).
Обаче открих един проблем, който не намерих решение за него. Когато се опитам да се впиша с Google акаунт, през Логин формата google казва, че апп не е сигурно. И предполагам проблема идва от използването на import android.webkit.WebView;
Някакво предложение как да фиксна проблема? Четох, че ако има "modal" отваряне "може би" ще се решил проблема? Същност как може да стане?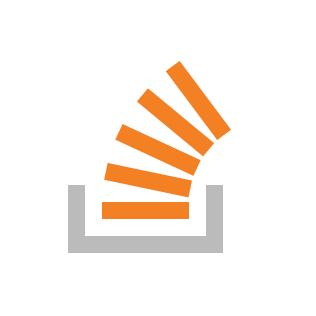 I am new to android development. Trying to integrate FB and Google+ login in Android web view. FB login is working fine. But Google login is not allowing to login. I referred a few links but unable...

stackoverflow.com
Java:
package com.player.saitacom;


import androidx.appcompat.app.AppCompatActivity;


import android.os.Bundle;


import android.app.Activity;

import android.view.KeyEvent;

import android.view.Window;

import android.webkit.WebResourceRequest;

import android.webkit.WebView;

import android.webkit.WebViewClient;


public class MainActivity extends AppCompatActivity {


    private WebView webView;


    private final String USER_AGENT = "Mozilla/5.0 (Linux; U; Android 4.1.1; Android 4.4; Android 9; en-us; Galaxy Nexus Build/JRO03C; Nexus 4 Build/JOP24G) AppleWebKit/535.19 (KHTML, like Gecko) Version/4.0 Chrome/18.0.1025.166 Mobile Safari/535.19";


    @Override

    protected void onCreate(Bundle savedInstanceState) {


        super.onCreate(savedInstanceState);

        //this.requestWindowFeature(Window.FEATURE_NO_TITLE);

        getSupportActionBar().hide();

        setContentView(R.layout.activity_main);


        CustomWebViewClient client = new CustomWebViewClient(this);


        webView = findViewById(R.id.webView);

        webView.setWebViewClient(client);

        webView.getSettings().setUserAgentString(USER_AGENT);

        webView.getSettings().setJavaScriptEnabled(true);


        webView.loadUrl("https://website.com");

    }


    @Override

    public boolean onKeyDown(int keyCode, KeyEvent event){

        if(keyCode == KeyEvent.KEYCODE_BACK && this.webView.canGoBack()){

            this.webView.goBack();

            return true;

        }

        return super.onKeyDown(keyCode, event);

    }

}


class CustomWebViewClient extends WebViewClient{

    private Activity activity;

    public CustomWebViewClient(Activity activity){

        this.activity = activity;

    }


    @Override

    public boolean shouldOverrideUrlLoading(WebView webView, String url){

        return false;

    }


    @Override

    public boolean shouldOverrideUrlLoading(WebView webView, WebResourceRequest request){

        return false;

    }

}